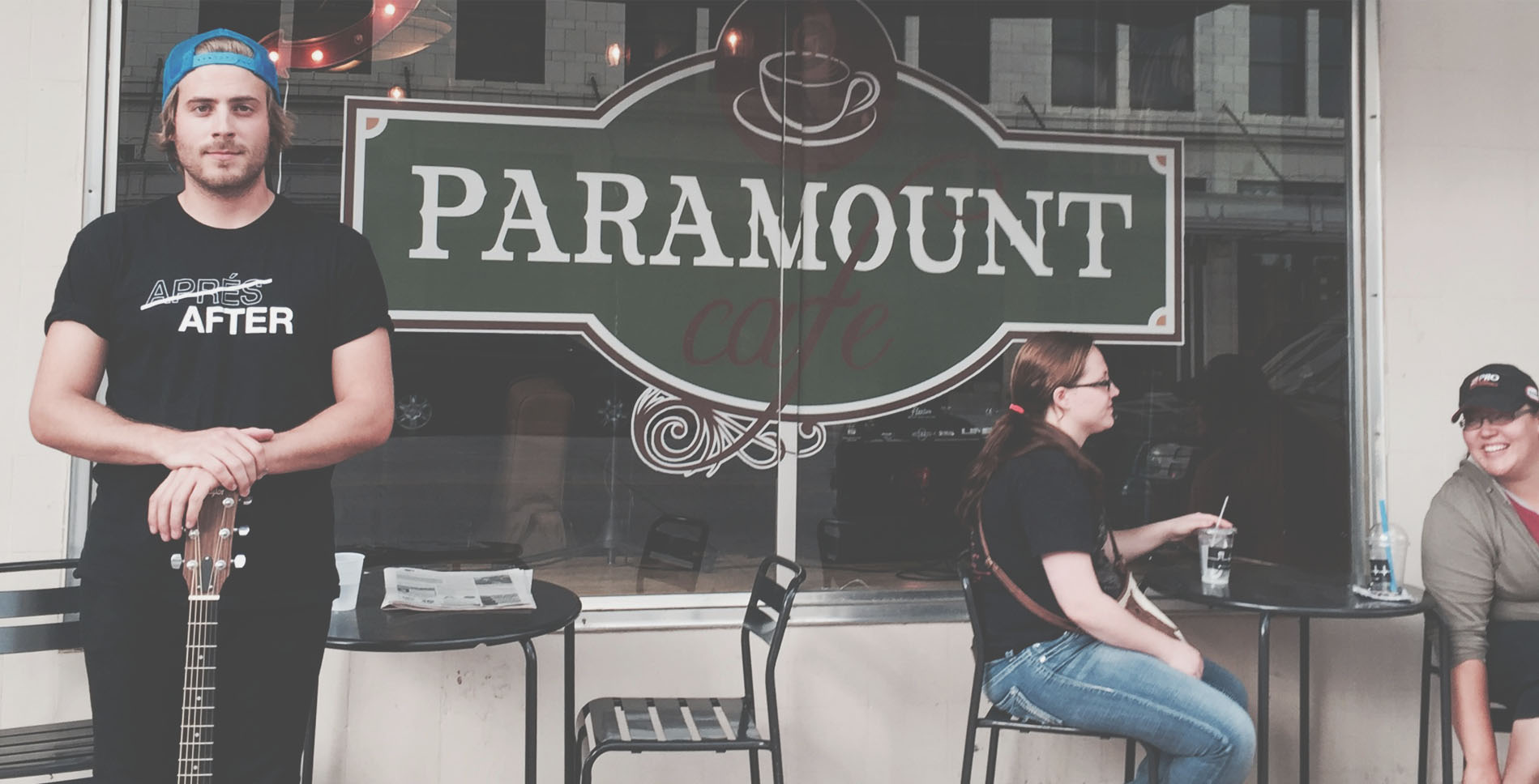 DAY TWO: Paramount Cafe Cheyenne, WY
Wednesday night we were in Cheyenne, Wyoming at the Paramount Cafe. It was another night with Mckail Seely and Dylan Dunlap who have just blown me away on this tour.
A buddy from Vermont showed up and it was quite incredible to see his face in the crowd in the middle of the gig.
The Paramount Cafe is an awesome place with great coffee and a fantastic selection of sweets and treats. There is also a really cool business incubator space on the 2-4 floors of the beautiful old building in downtown Cheyenne.
DAY THREE: Crescent Moon Cafe Lincoln, NE
Dylan and I parted ways with McKail in Cheyenne, and headed to Lincoln, Nebraska for an open mic at The Crescent Moon cafe. Another killer coffee shop! This place had a super cool vibe. The neighbourhood had a real Northwest vibe to it, which was a welcome change from the i-80 monotony.
Again I will most definitely be back! The best part was getting to perform my song To Omaha, which I wrote several years ago while sitting in traffic in Nebraska, and it was the first opportunity to perform it anywhere near the actual Omaha.
Overall, everything has been going really well and the bond created with other musicians while traveling is sensational!
Friday night is Paramount Cafe in Cheyenne, WY again. See you there!